Vegetarian Expo 2001
The EHVA will be holding a vegetarian expo to demonstrate how to practically apply the concepts of a healthy vegetarian diet through emphasis on low-salt, low-sugar and low-oil cooking. This year's event will focus especially on "Senior Health" activities. This will feature a sampling of vegetarian main dishes and snacks available for purchase. Information on the fundamentals of maintaining one's well-being as well as games and entertainment will also be provided.
When: 10/7/01 (Sunday) 11:00AM ~ 2:00PM
Where: Napredak Hall: 770 Montague Expressway, San Jose. (between Interstate 880 and Trimble Rd.), map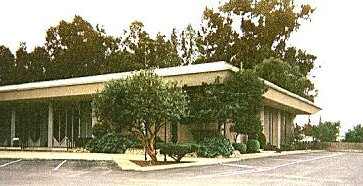 Directions:
From I-101, Exit Montague Expressway East, Hall is on Right side between Trimble and McCarthy Blvd.
From I-680/I-880: Exit Montague Expressway West, U-turn on Trimble. Hall is on Right Side (0.3 miles).

Tickets: US$10. To Order: Call: (408) 272-7145 Susan
The Ticket is free for Seniors: Call (408) 282-8669 Ms. Ma (Morning) (speak both English and Mandarin)
重陽敬老餐會 免費招待各族裔長輩
並響應九一一愛國賑災捐款
長青健康素食園遊會與您有約
本年度長青健康素食園遊會將於十月七日舉行. 為了發揚傳統敬老美德, 並響應九一一愛國賑災, 此次園遊會將包括重陽敬老餐會節目及愛國捐款活動.
今年的特色是我們除了免費招待華人長輩外, 也邀請其他族裔的老人家. 為了配合不同的文化背景及擴展健康素食的多元化, 我們將提供國際美味素食. 當天除了現場炒作中西式素食, 點心外賣; 還包括免費敬老餐券, 長輩推拿服務, 健康檢查, 養生示範講座, 文化表演及捐款活動.
主辦單位也特別為長輩準備紀念品, 並提供免費交通巴士, 於固定地點接送長輩.
敬老餐券, 名額有限. 有意參加者, 請速與馬小姐聯絡 (電話 408 282-8669). 有關園遊會購票事項, 請電王小姐(408) 996-1635.
長青健康素食園遊會, 時間, 地點, 購票詳情如下:
時間: 2001 年10 月7 日 (星期日) 11:00AM ~ 3:00PM
地點: Napredak Hall, 770 Montague Expressway, San Jose.
園遊會點券: 每張十元 (長輩免費, 請於九月三十日以前登記).
NEW INFO:
Floor Plan Pictures of Napredak Hall , info page1, page2